Browning 1911 380 Black Label Medallion Pro Semi-Automatic Pistol
browning 1911 380 Pistol shows that size matters. The Browning 1911-380 combines two of John M. Browning's most lasting innovations – the Model 1911 and the 380 ACP cartridge – into a modern, lightweight pistol.
Unlike most of the modern "pocket pistols" that chamber the snappy 380 ACP cartridge, the 1911-380 is slightly larger to better manage recoil for improved control that makes follow-up shots faster and more accurate. The light, single-action trigger is confidence inspiring, easier to use and more accurate for new shooters than a longer double-action trigger. The grip is compact, yet is long and wide enough to allow the shooting hand full purchase for added shooting comfort. Black Label models include a host of features that enhance shootability. The flat mainspring housing make the grip more comfortable for a broader range of shooters. A beavertail grip safety prevents hammer bite and the bump ensures positive engagement. The skeletonized hammer and trigger offer a positive feel. An ambidextrous,
extended
safety is easy to reach and operate
.
Features
Composite frame with machined 7075 aluminum sub-frame and slide rails
Picatinny accessory rail on dust cover
Blackened stainless steel slide with silver brushed polished flats
Corrosion-resistant barrel with target crown
Tiling barrel, locked-breech action; Single action trigger
Rosewood-colored grips with intricate cut checkering and gold-colored Buckmark
Extended ambidextrous manual thumb safety
Extended slide release
Beavertail grip safety
Commander-style hammer
Available with metal three-dot combat sights or steel bar-dot combat night sights
Includes two magazines
ABS carry case included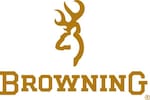 Made In United States of America